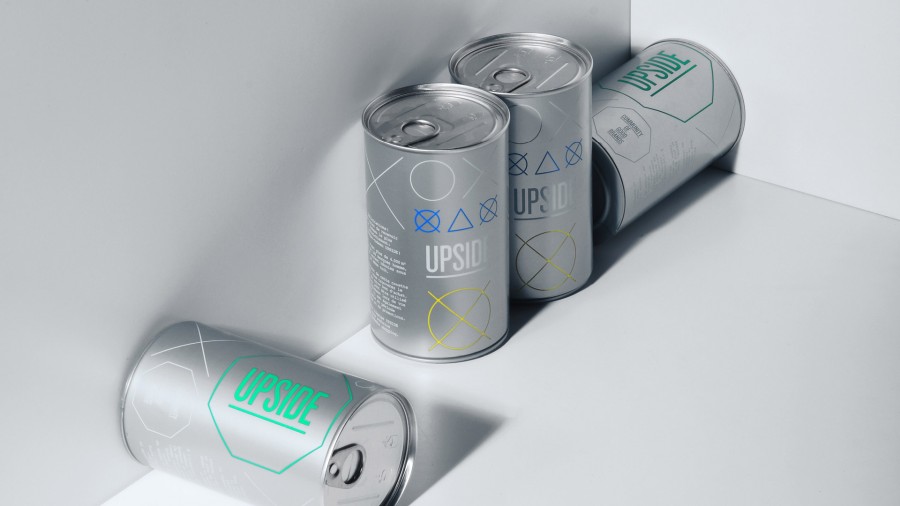 Upside
Branding of multi-store
Upside is a unique Belgian concept store, conveniently located in the middle of the richest region of Maastricht/Liège/Köln, on the borders of the Netherlands, Belgium and Germany. Opened in Spring 2013, Upside is a mega concept store with more than 4500 sqm, driving a clientele to a one stop shopping location — a location where people will be able to shop, eat, drink, and relax all at the same place.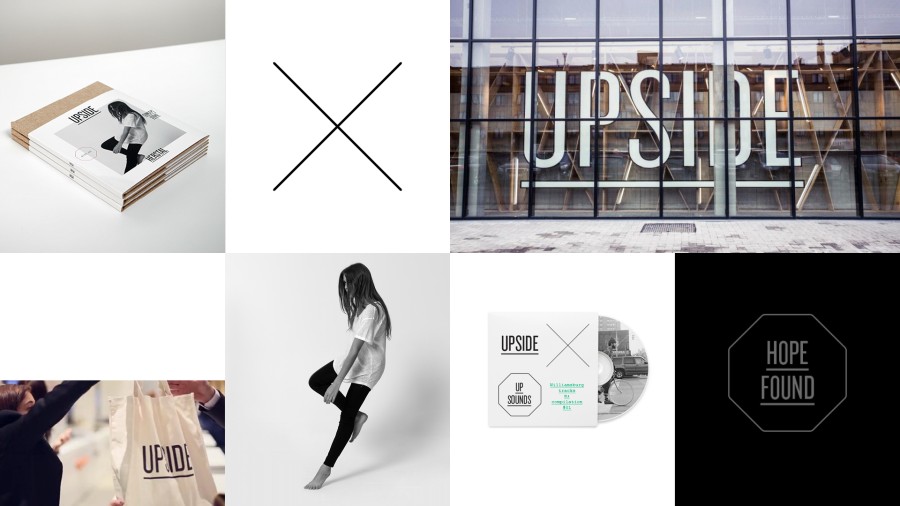 For Upside, Coast has developed all branding aspects of the location : from creating the backdrop concept of New York streets, to developing its name, logotype, packaging, signage and all communication items. Under one strong identity system, the global feel of the brand is fresh for all of their application and can be adapted to a large scope of subjects.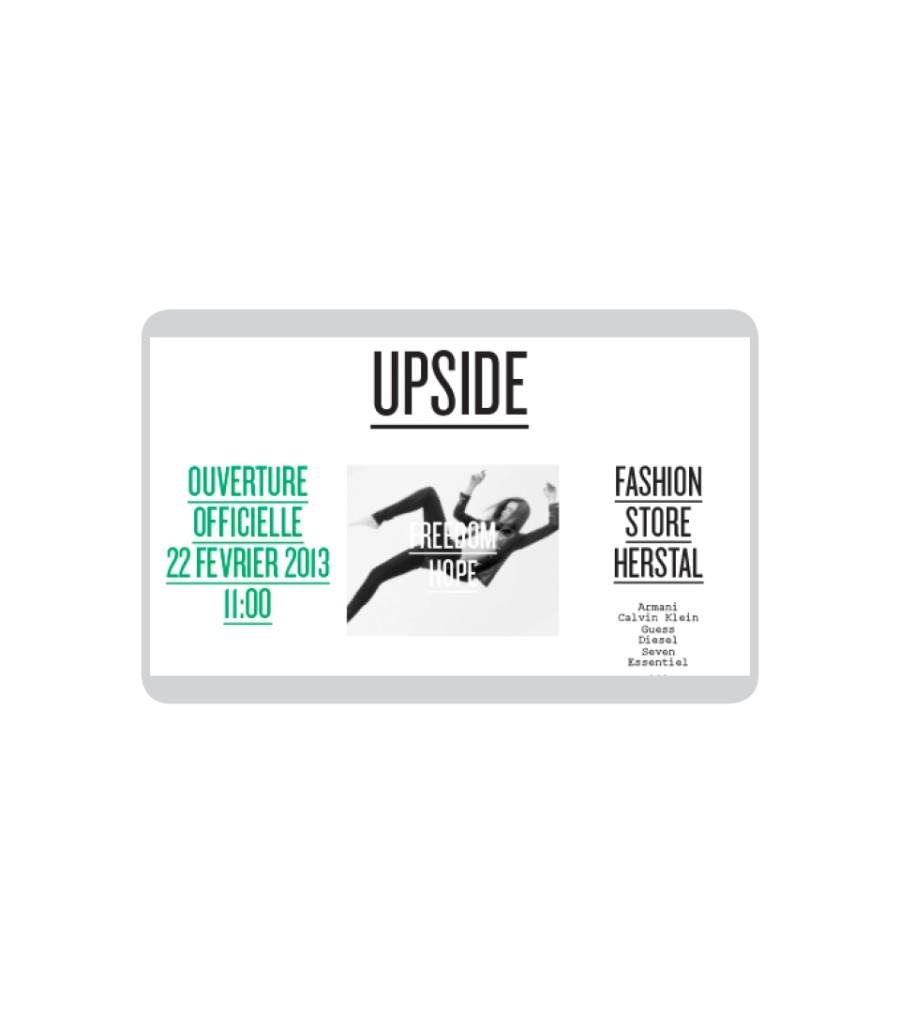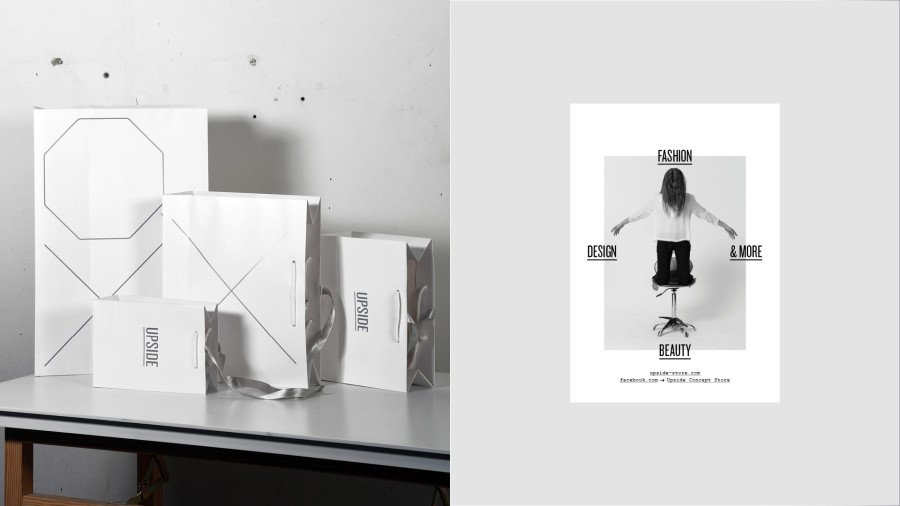 Upside tone of voice is inspired by the positive attitude of the location and its low-key industrial design.