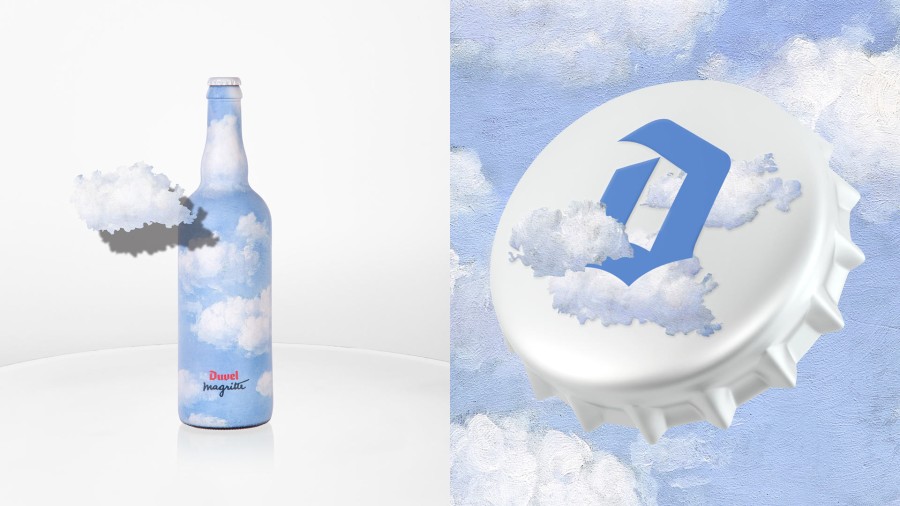 Duvel X Magritte
A dream collab between two heritage icons
For its first historical collaboration with the art world, Duvel entrusts Coast with the product creation, packaging, communication and in-store presence of the Duvel X Magritte enterprise.
To celebrate the 125th anniversary of the birth of Belgian painter René Magritte, the brewery's ambition is to release a premium collection of replica bottles of Magritte's surrealist piece CIEL-BOUTEILLE from 1940.
The journey started with generating the replica of Magritte's original artwork "Ciel Bouteille". The original Magritte bottle was photographed from all sides, carefully detailing brush strokes, shades and intensities. The resulting image puzzle was then reassembled to form the Duvel X Magritte product artwork.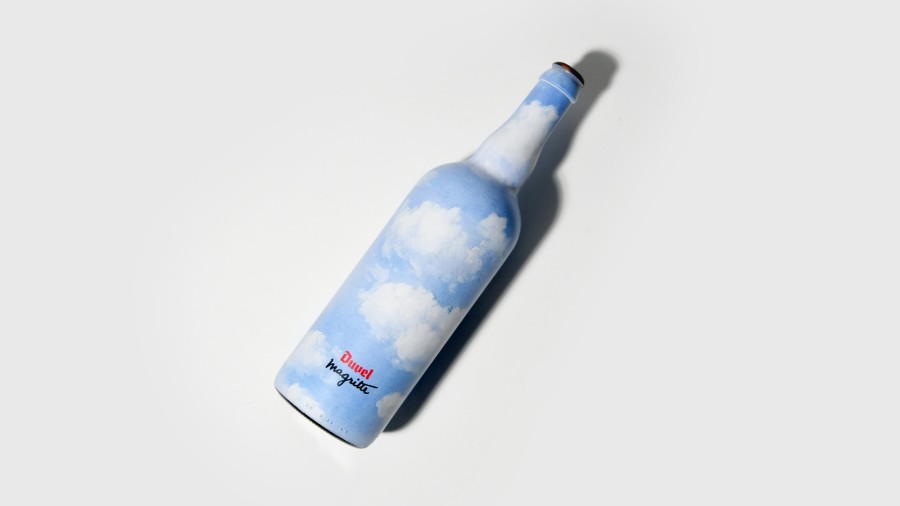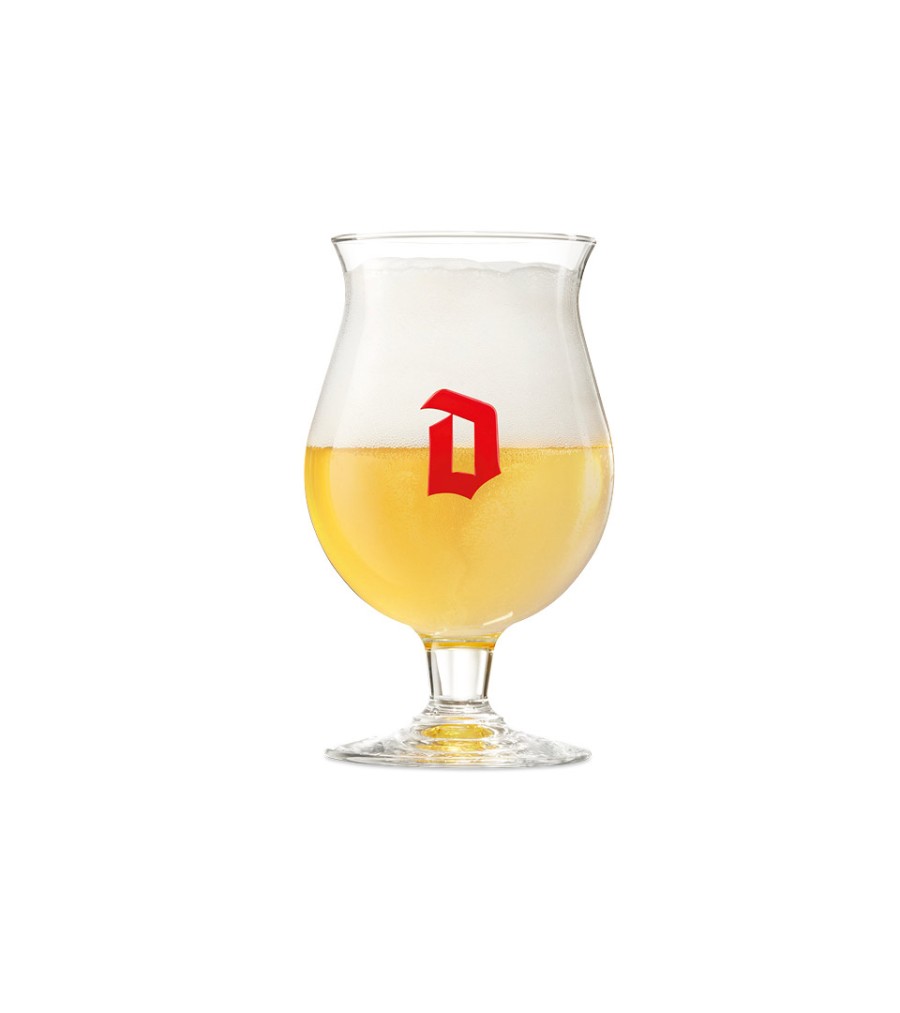 A cloudy unfiltered blonde whispering inside a surreal packaging… a match made in heaven.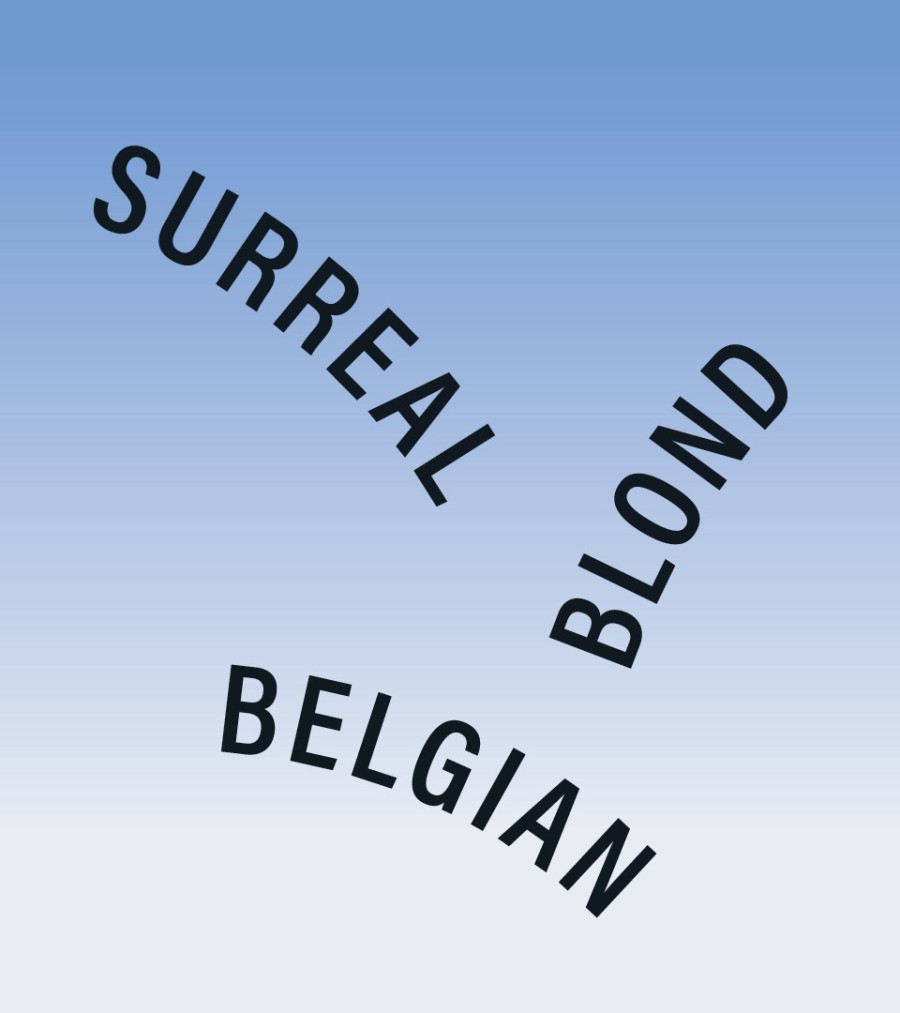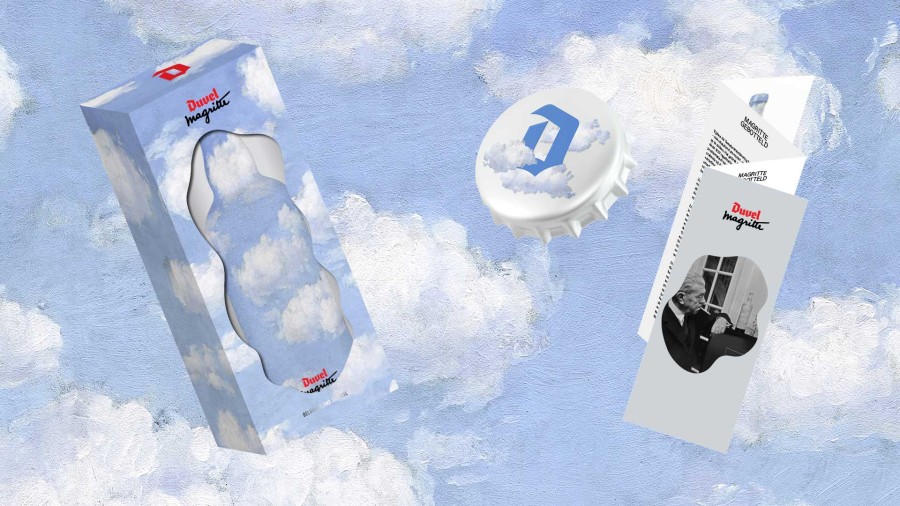 We created a product universe seamlessly blending Magritte's signature sky with Duvel's most iconic heritage product and brand elements.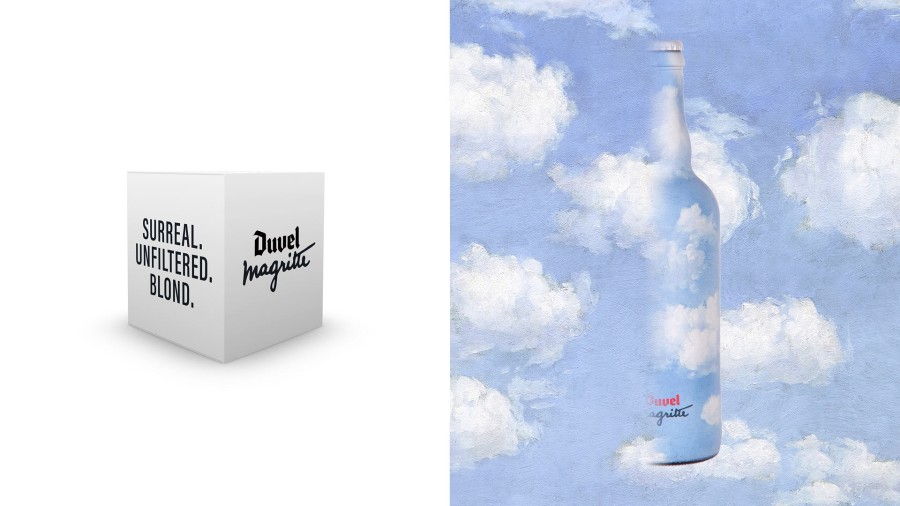 We created the visual assets range for online and onsite use, presenting iconic imagery and a 30 seconds animated video.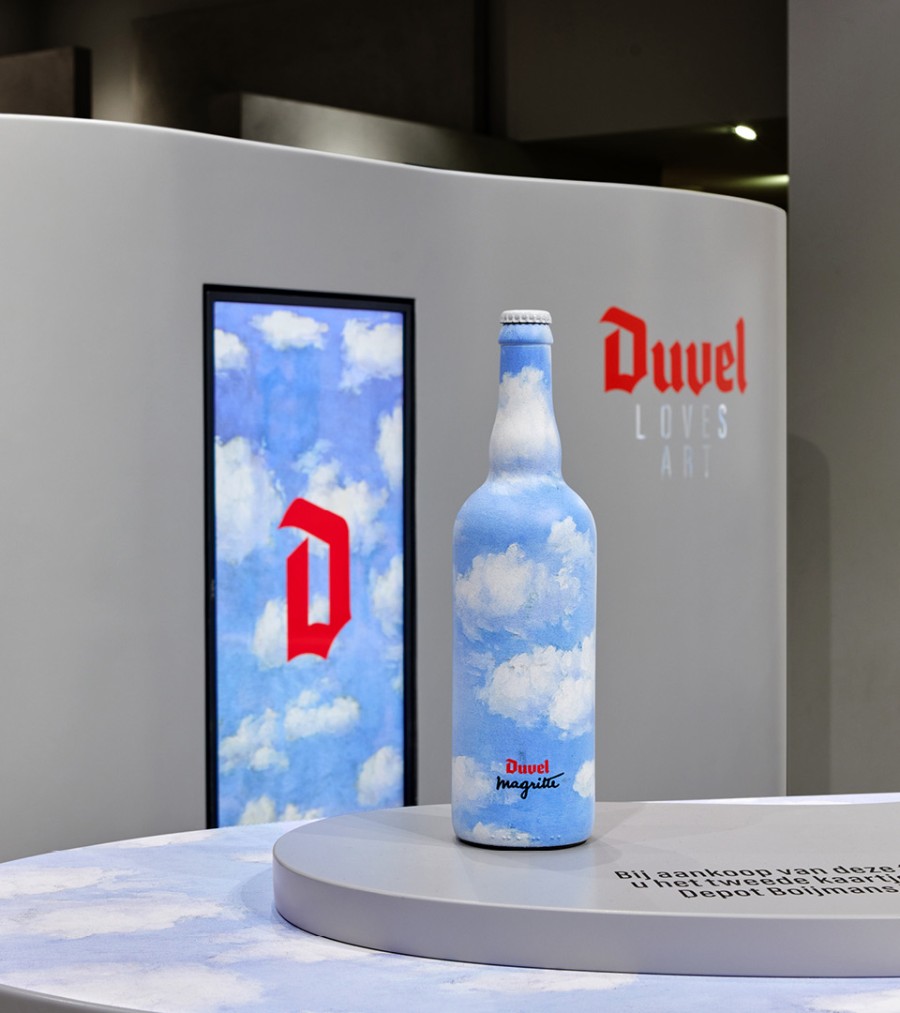 Designing a furniture line embodying the shape used on the packaging was the obvious retail choice. Magritte's magic came to life in the shape of islands of clouds. These polyphorms create expandable and homogeneous groups capable of keeping the brand's strong identity and attractability in the most varied combinations and locations.
A Duvel X Magritte pop-up was installed in De Bijenkorf Rotterdam, building the narrative expression of the collab concept, using our four different furniture shapes.
Museum-like furniture, encapsulating the Duvel and Magritte universes, was created to stage products. To top it off, the brand islands are equipped with an integrated video display.
The tone-on-tone grey shapes blend into the store environment, while contrasting with the products.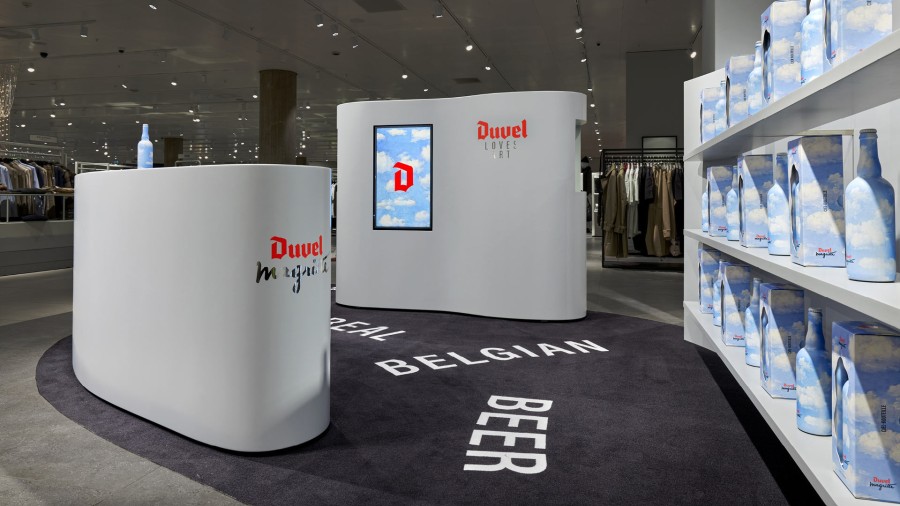 Duvel X Magritte : A full brand experience from product idea to retail environment, aligned to the brand's iconic DNA.